Tips for Selecting the Best Language Translator for Your Project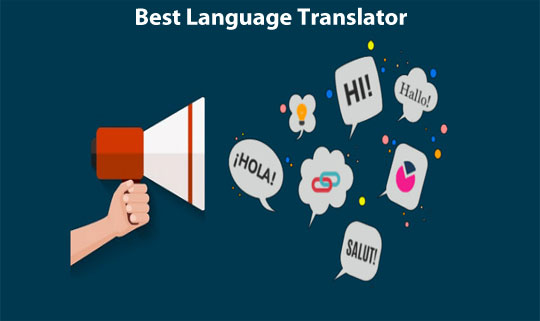 With the globalization of businesses, the need for documents in different languages has increased. Need for high-quality legal language translator company is greater than ever before. No matter your document is small or you have a big project, choose the best translator for the task. Read on to learn about some useful tips to help you select the best translator for your project.
With the increase in demand, many self-claiming companies and individuals pose to be the best especially when you search for language translator companies online. If you are in need of a document or file getting translated, you will find numerous such companies and self-praising professionals online. Selection of the best fitting one might seem daunting to you.
If you are not able to take the decision of whether to hire an individual or get your projects completed through a company, it is advisable to opt for a reputed company. This will help you stay assured of the high quality, legitimacy, and promptness. You simply need to look for the reputation of the company and go through the testimonials to know the way they work and deliver projects.
How to select the best translator company
Look for quality control process
The first thing that you should keep in mind is to contract a full-service company like ansh.com and not an agency that simply passes on your projects to individual translators. At Ansh, even if the translation is done by translators, the materials come back to the office and undergoes special quality control process. This includes many levels of proofreading and editing. The staff here keeps both the client and interpreter well-informed and is always ready to tackle seven last minute issues efficiently.
Check out expert translators
Having professional translation expertise along with subject matter proficiency is very important. We, at ansh.com, have a pool of qualified translators and interpreters having the training of specific technical discipline or disciplines. In fact, if we do not have one translator who is expert in both, source and target languages, we select experts in both the fields and they work together. For example, a Chinese translator can help provide you content best in his native language.
Look into the confidentiality aspect
It is very important to know how your document will be handled by the company. This is very important and you need to be comfortable and stay assured in this aspect before you hire the company. At Ansh, we have a work order signed for each project and the confidentiality clause is added into it. We also agree to sign nondisclosure agreements on client's request.
Make sure the speed of work is satisfactory
Getting your project delivered fast is good, but if you find that it is being delivered too quickly, you have all the rights to be skeptical. At Ansh, we provide you the completed project within shortest possible time. We also keep you updated and provide a final and polished translated document.
Look for competitive price
Cost is one of the aspects that every client looks for. Since there is variability in prices for translation services, you should select the one that offers high-quality service at the best price. It is not always necessary that if you are paying lower than any other company, you will have to compromise with the quality. At Ansh, we take care of the quality and offer the best price. You can check the prices available with the price list at the website. You can even calculate the cost of your project by using the tool available there.
Choosing a company that has experts working for more than a decade would be advisable. At Ansh, you can stay assured that the translation is done by humans. Also, we provide 24 hours' service and even after delivering the project, you find any problem, we rectify it for you. However, you can follow the above-mentioned steps and look for a company that can provide you quality content or lets Ansh help you with your next project and at the same time save you the time and extra effort.
Read More